Ontario is rich with natural landscapes, and of course, beaches. Here are 5 of the best beaches which are definitely worth visiting this summer. 
Sauble Beach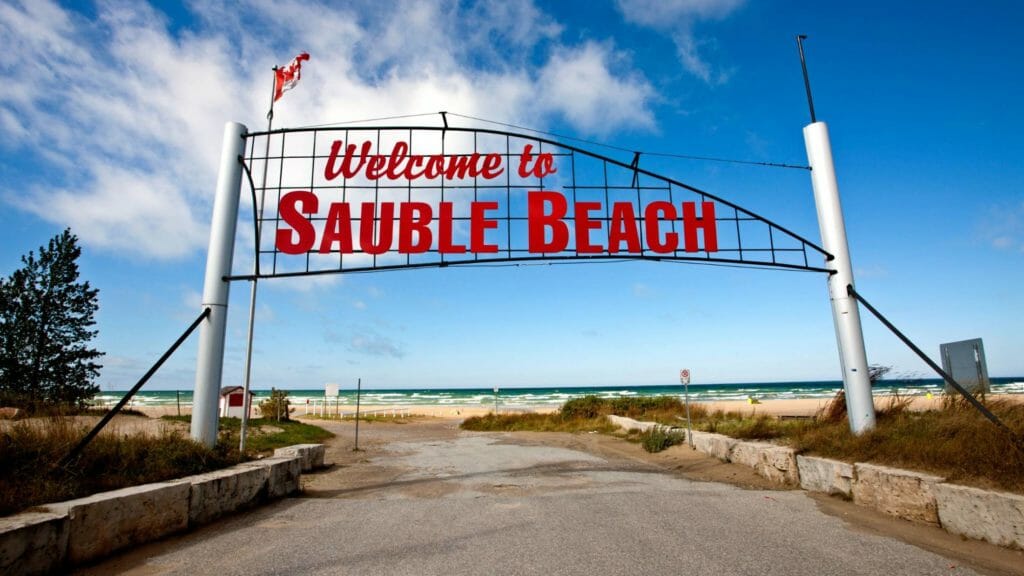 Sauble Beach, located in Bruce County on Lake Huron, offers a traditional beach experience and is one of Ontario's best beach locations. This peaceful retreat is ideal for families, with lots of old-fashioned entertainment to be had.
The main strip of Sauble Beach is lined with surf shops, ice cream parlors, and burger joints, as well as a classic "Welcome to Sauble Beach" sign.
You can drive your automobile out onto the sand in some parts of Sauble Beach. Simply pay your admission fee and begin setting up your day camp!
Volleyball is a popular sport at Sauble Beach, while water sports include jet-skiing, kiteboarding, and stand-up paddleboarding.
Classic car exhibitions, downtown movie nights, and sand festivals are just a few of the popular events that draw newcomers with their fantastic atmosphere. Sauble Beach is reputed to be Canada's second-longest freshwater beach.
Dogs are not permitted on the beach.
Grand Bend Beach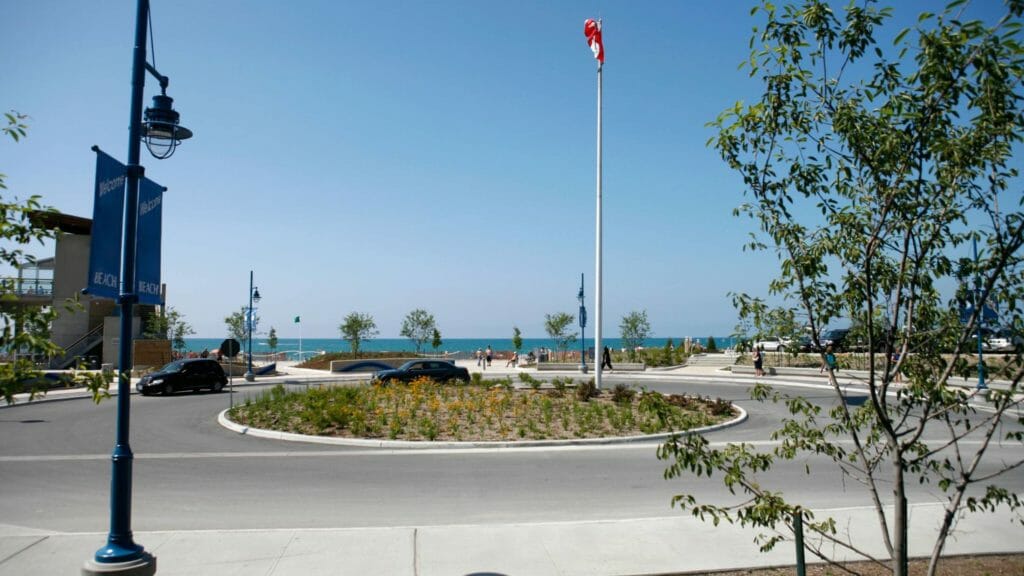 Grand Bend has a long history as one of the region's first beach towns. There are shops, ice cream stands, hot food sellers, and people having fun in the heat in this typical summer town.
It's one of Ontario's cleanest lakes, and one of only 27 beaches in the country to get the Blue Flag award for meeting stringent water quality standards.
Grand Bend, noted for its vibrant sunsets and for being one of Canada's top beach communities, provides much more than just a day on the beach. During the summer, restaurants and pubs with filled patios and live music make for a bustling vacation destination.
Motorcyclists and water sports enthusiasts can take advantage of the ideal opportunity to ride the St. Clair River and Huron Shore route. It's a hotspot for water sports including parasailing and jet skiing. On the Grand Bend Motorplex track, you can also see thrilling and exciting car racing. Your stay will be more comfortable if you stay in one of the luxurious hotels or cottages.
Port Dover Beach
Port Dover is famous for having Ontario's only palm-tree-lined beach.
The sandy beach attracts visitors. Meanwhile, the water of Lake Erie is the warmest since it is the province's most southern and shallowest lake. 
Walk the beach to see the historic lighthouse, watch the tugboats, or have a meal on the lake.
Even on the busiest summer weekends, the beach is rarely crowded.
Cobourg Beach
Cobourg Beach is a popular family-friendly beach on the shores of Lake Ontario.
It's only an hour and a half drive from Toronto, making it a wonderful weekend getaway option for people searching for beaches close to the city.
The sandy beach is wide. Any child will be delighted for hours by splash pads, monkey bars, and climbing equipment. 
In addition, dogs are welcome at Cobourg Beach. It's one of Ontario's top dog-friendly beaches.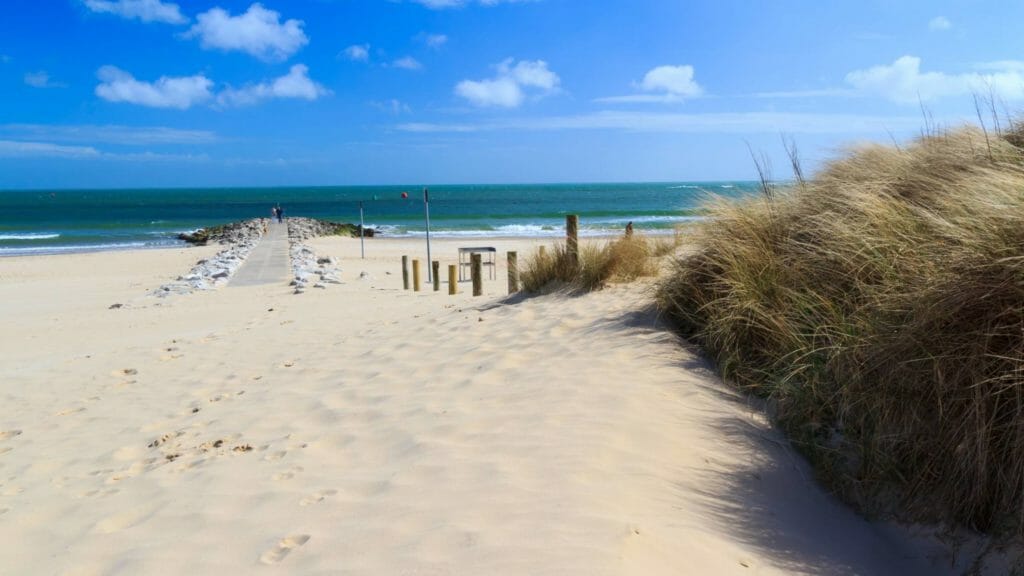 Sandbanks provincial park 
One of Ontario's most remarkable beaches is found in Sandbanks Provincial Park. There are three beaches in the park. Because the water is shallow and warm, Outlet Beach is ideal for families with small children. The beach where the dunes descend into the water is known as Dunes Beach. This beach is perfect for swimming, but be aware that the water can grow deep rapidly, and there are no lifeguards on duty.
Sandbank is a long, rarely crowded beach.
Furthermore, the park has fantastic campsites, some of the best in Ontario.
Which beach will you be visiting this summer?